Enterprise Office Center Pankrac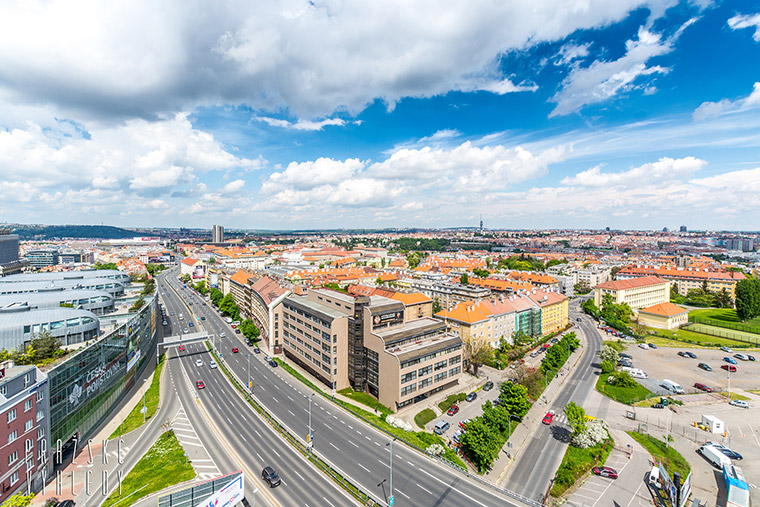 When arriving in Prague on the Prague highway, you will definitely not miss the interesting Enterprise Office Center building. The headquarters of the successful Czech technology company Avast has a great view of Prague.
The Enterprise Office Center building in the Pankrac district of Prague is one of the largest office buildings in Prague. It is close to other Gemini and Polygon office buildings, as well as to 5th May Street which is the Prague city highway. It is separated from it by a noise barrier.
The building was made on the basis of a design by architect Vladimir Kratky. This organic shaped building consists of two wings connected in an imaginary letter V. It is a very ecological and energy-efficient building, which was completed in 2016. The owner of the building is the technology company Avast, which is also based here.
The glass atrium of the Enterprise building is open to the public and features a cozy café. If you would like to look directly at Avast's offices and you are not going here for a business meeting, you can take advantage of other opportunities to visit, such as the Open House Prague festival. Thanks to it, you can also enjoy the view not only of Pankrac and Nusle, but also of the wider surroundings.



How to get to the view Enterprise Office Center
Public Transport
metro Pankrac (red line C)
bus Pankrac (134, 188, 193, 905, 910)
Car (parking zones on en.mapy.cz)
See the map of all Prague view points.