The Powder Tower is one of Prague's most important medieval monuments. From 65 m high tower is a beautiful city view.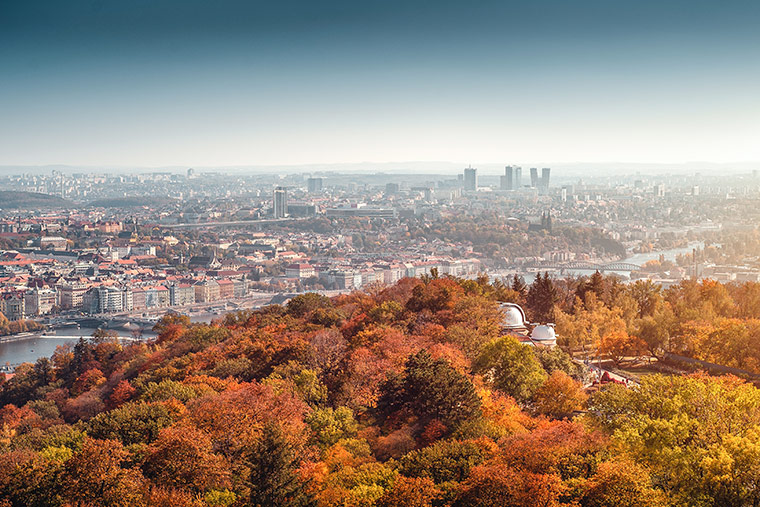 Petrin Observation Tower with 65.5 meters is striking dominant of the Prague's skyline with impressive view of Prague.
One of the best places to watch the sunset over Prague Castle is undoubtedly the Rieger Gardens in Vinohrady district.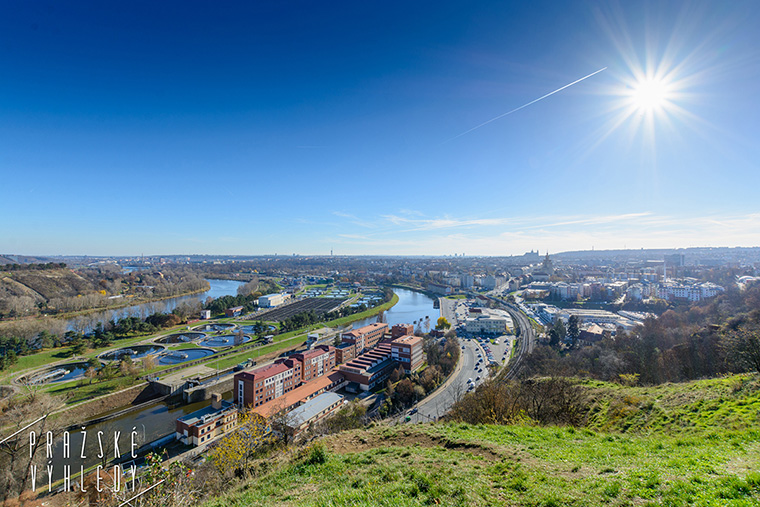 The Baba ruins on a hill on the left bank of the Vltava River is a place of unclear origin with a beautiful and far view of Prague.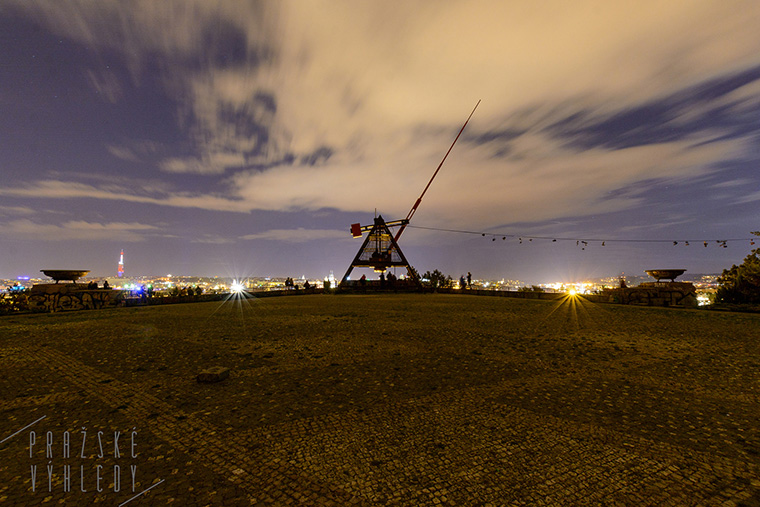 Prague Metronome, Pendulum on Letna, the Stalin – these are all names for a place in Letna Park with a beautiful view of Prague.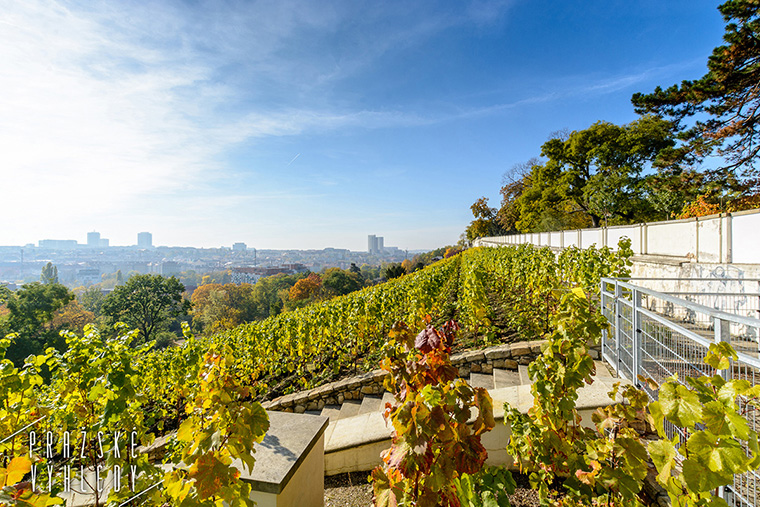 Grebovka also called Havlickovy sady is a place to relax just a few steps from downtown with beautiful view of the southern part of Prague.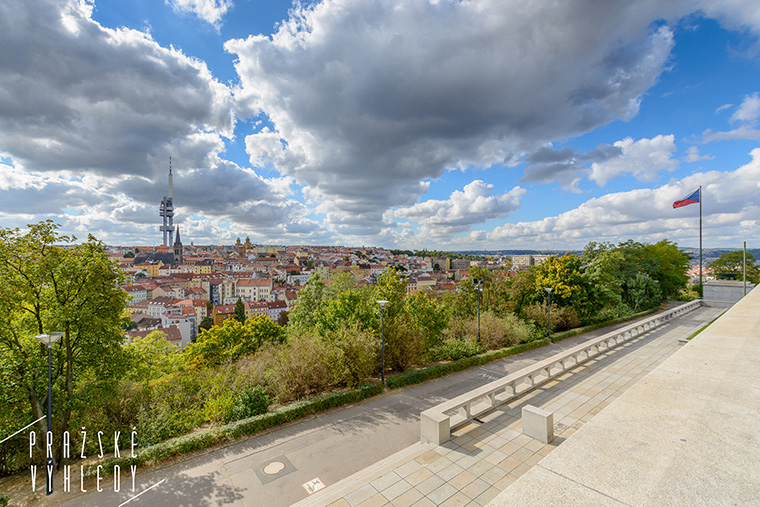 One of the largest equestrian statues in the world dominates Prague on the Vitkov Hill. Enjoy the same view as the bronze statue of Jan Zizka has.
Strahov with famous Strahov stadium is located on Petrin Hill and thanks to its elevated position it offers a unique view of Prague.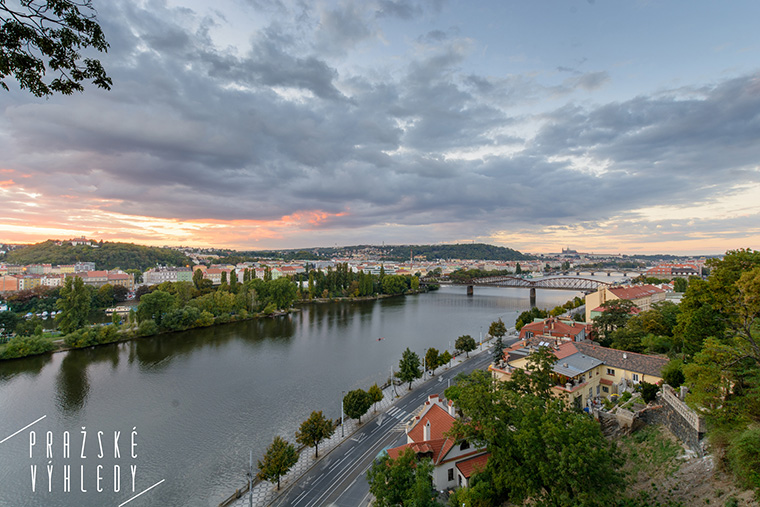 Two dark neo-gothic towers of St. Peter and Paul Basilica on Vysehrad hill are an inseparable dominant of the Prague skyline.
Spring, the scent of blooming trees and amazing views. This combination makes the Petrin Gardens one of the most popular places for a romantic walk.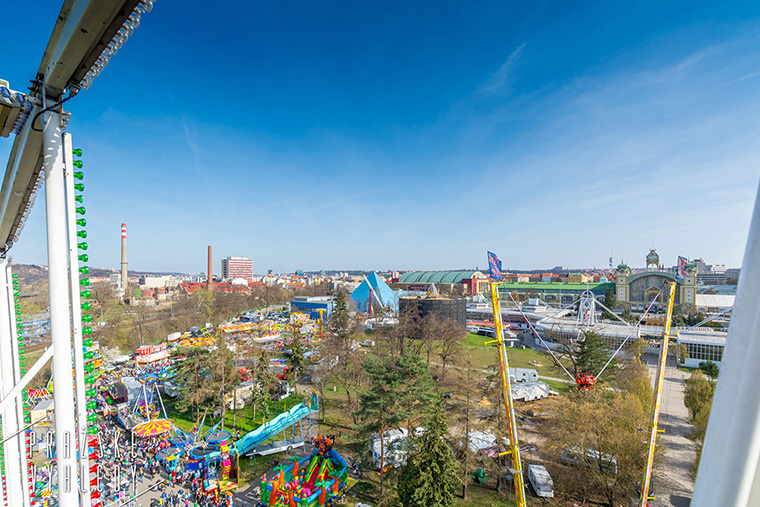 The Ferris Wheel has been spinning for over 31 years at the Prague Exhibition Grounds and enables its visitors a unique view of Prague.
Podhori in Bohnice is a rocky nature reserve with a significant geological character. It is a perfect place to enjoy both nature and far view of Prague.