The Powder Tower is one of Prague's most important medieval monuments. From 65 m high tower is a beautiful city view.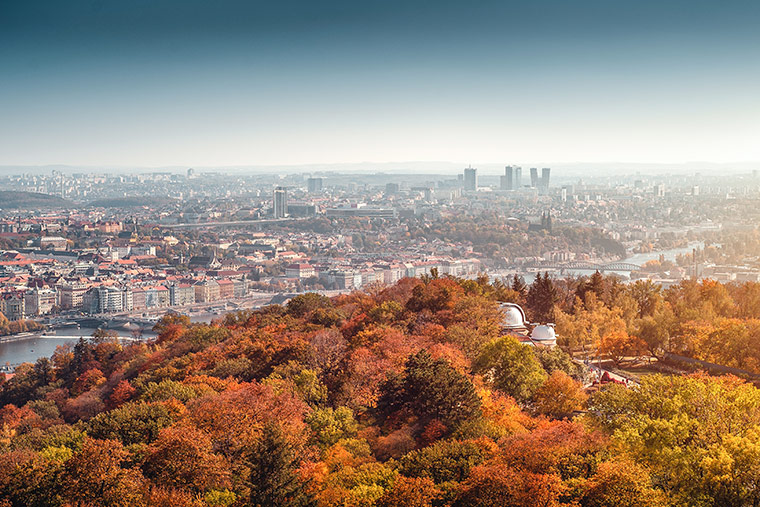 Petrin Observation Tower with 65.5 meters is striking dominant of the Prague's skyline with impressive view of Prague.
The popular lookout restaurant Hanavsky pavilon in Letenske sady boasts one of the most beautiful views of Prague's bridges over the Vltava River.
The Lesser Town Bridge Towers are two towers connected by a gate together forrming the entrance from Charles Bridge to Lesser Town.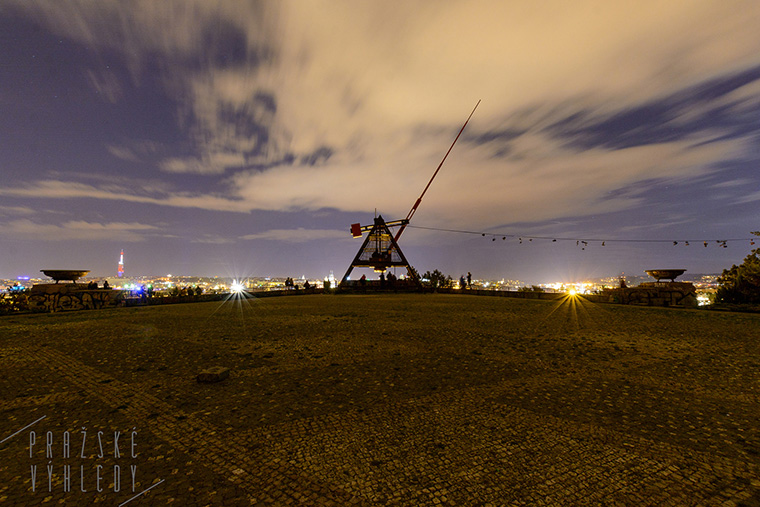 Prague Metronome, Pendulum on Letna, the Stalin – these are all names for a place in Letna Park with a beautiful view of Prague.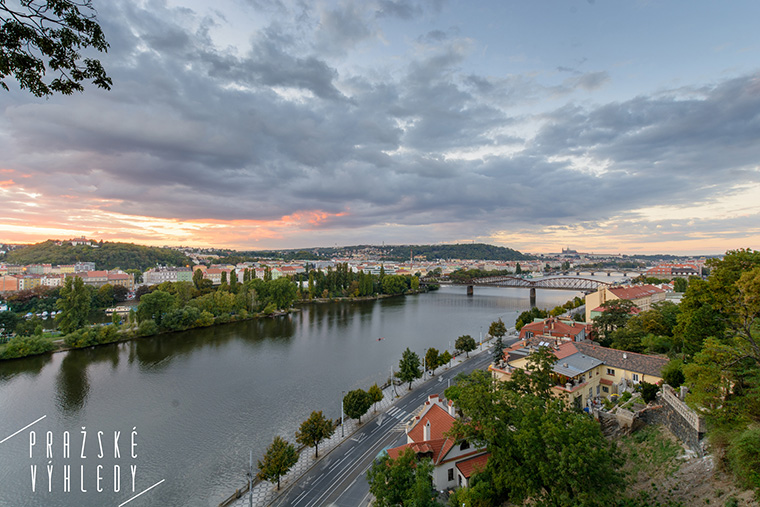 Two dark neo-gothic towers of St. Peter and Paul Basilica on Vysehrad hill are an inseparable dominant of the Prague skyline.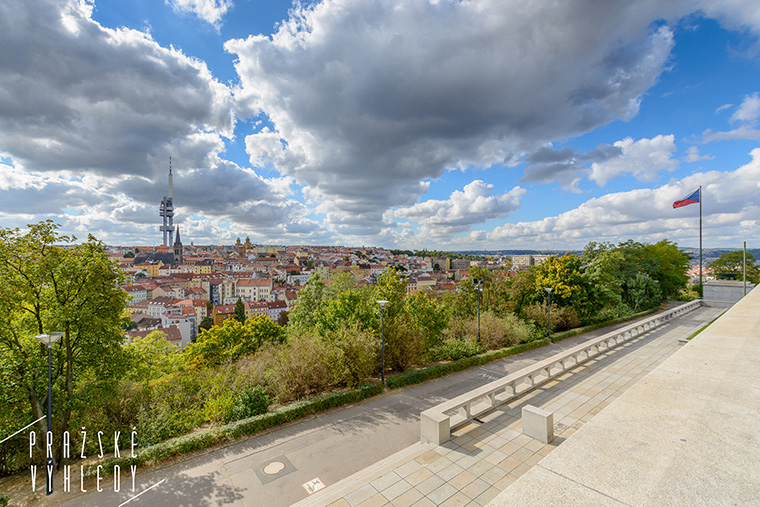 One of the largest equestrian statues in the world dominates Prague on the Vitkov Hill. Enjoy the same view as the bronze statue of Jan Zizka has.
One of the best places to watch the sunset over Prague Castle is undoubtedly the Rieger Gardens in Vinohrady district.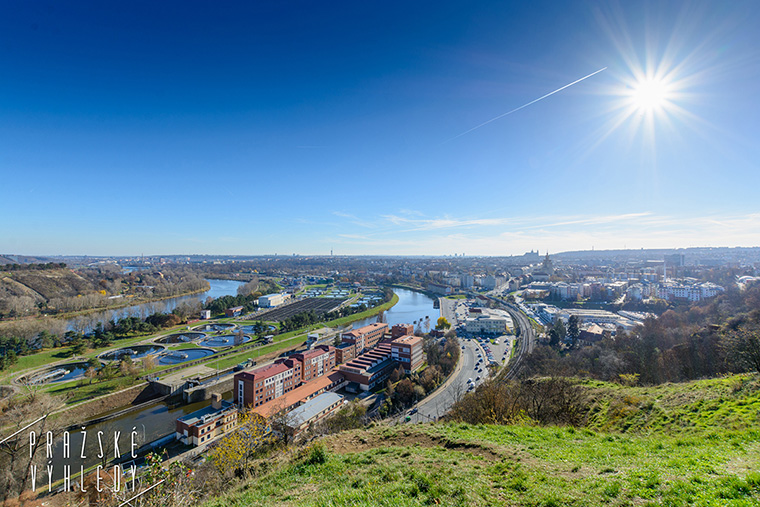 The Baba ruins on a hill on the left bank of the Vltava River is a place of unclear origin with a beautiful and far view of Prague.
Spring, the scent of blooming trees and amazing views. This combination makes the Petrin Gardens one of the most popular places for a romantic walk.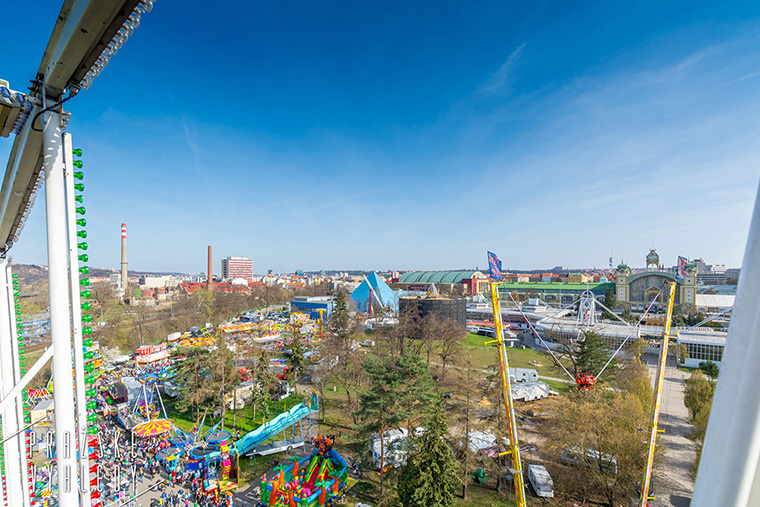 The Ferris Wheel has been spinning for over 31 years at the Prague Exhibition Grounds and enables its visitors a unique view of Prague.
Podhori in Bohnice is a rocky nature reserve with a significant geological character. It is a perfect place to enjoy both nature and far view of Prague.
Viewing platform made of stones on the top of Prosek Rocks is a great place to relax in nature and also to enjoy the view of the Prague skyline.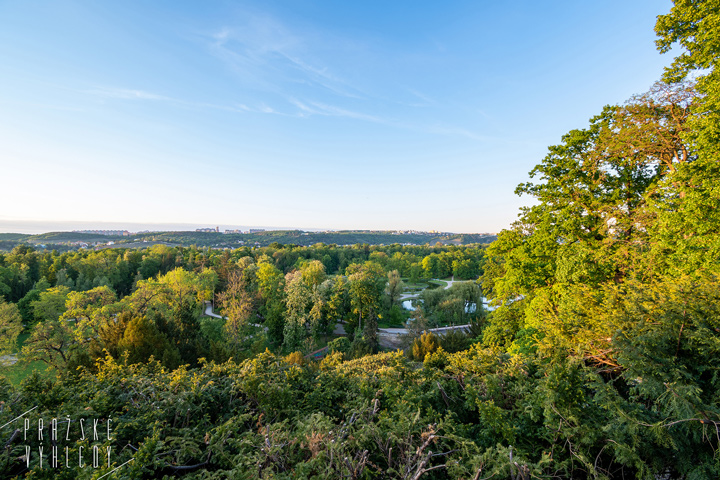 The stately Governor's Summer Palace in the Royal Game Reserve in Prague 7 will please not only passionate historians, but also fans of beautiful views.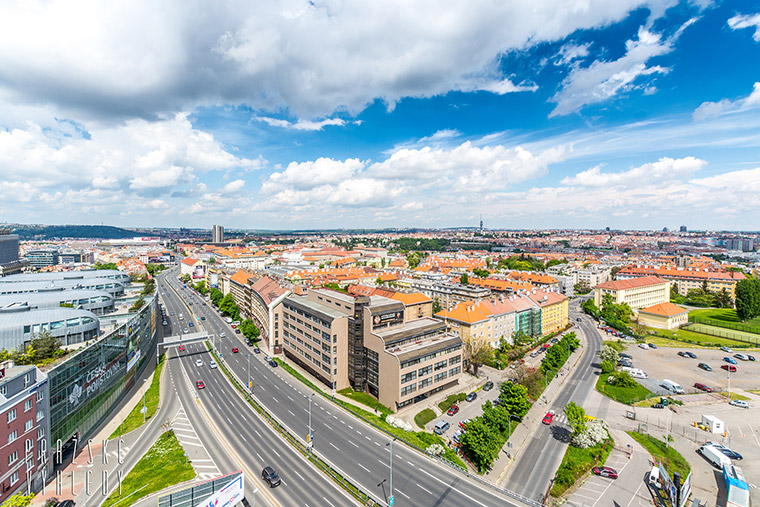 When arriving in Prague on the Prague highway, you will definitely not miss the interesting Enterprise office building. The headquarters of the successful Czech technology company Avast has a great view of Prague.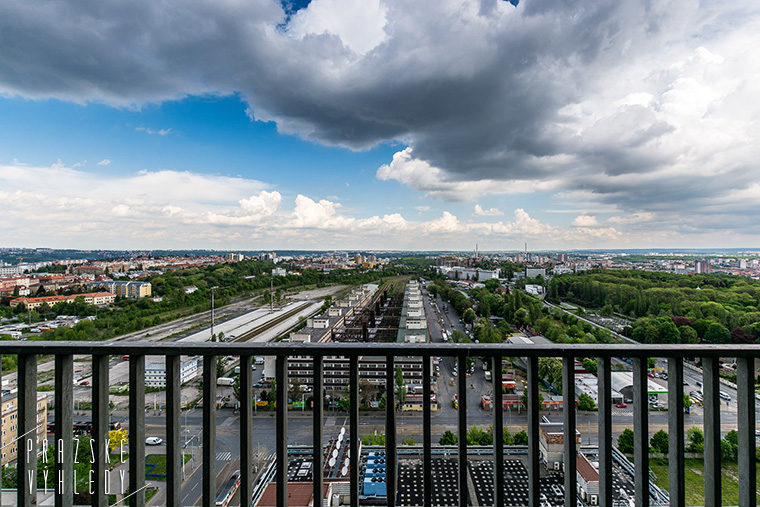 The tower of the CETIN Central Telecommunication Building is a significant element of Zizkov. The view from the 85 m high tower allows an unconventional view of, for example, the Zizkov freight railway station.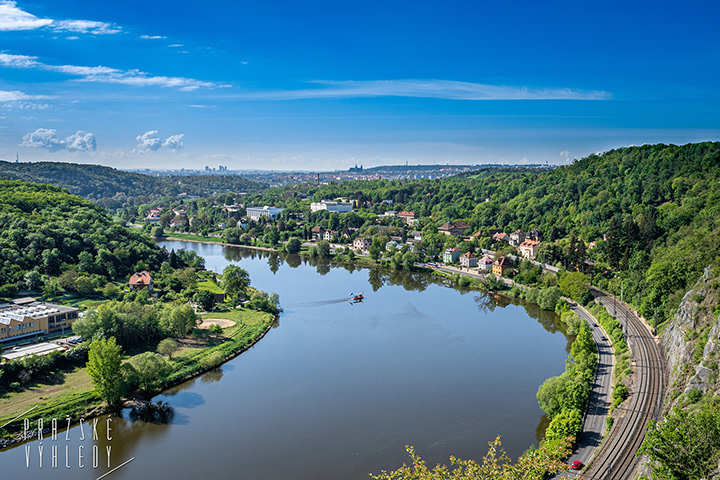 The natural reserve Sedlec Rocks on the left bank of the Vltava River, located on the border of Prague's Sedlec and Suchdol districts, is a great place to go for a beautiful view.