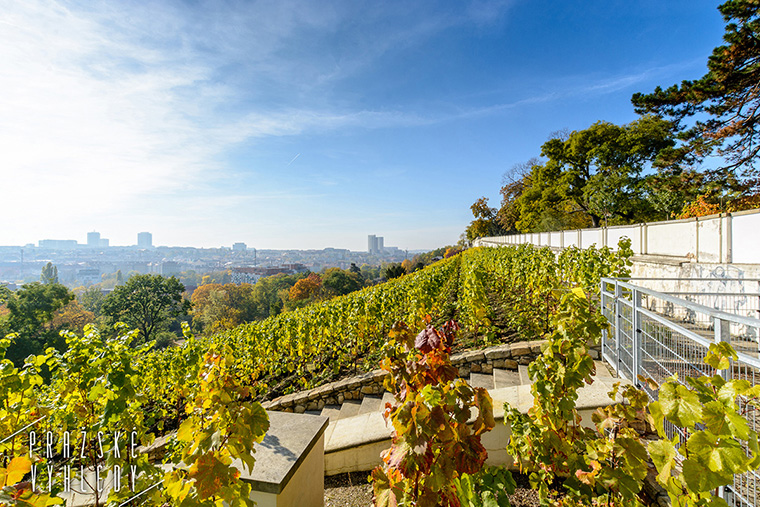 Grebovka also called Havlickovy sady is a place to relax just a few minutes out of the city center. You can enjoy here a beautiful view of the southern part of Prague.

The whole complex was founded in 1871 to 1888 by the businessman Moritz Gröbe. The most remarkable elements of this well-restored area are the magnificent Neo-Renaissance Gröbe's Villa and the wooden Vinicni altan (Vineyard Gazebo) set in the wine slope. Another interesting building is the Grebovka Pavilion, that used to be a skittle alley and games room. The extraordinary beauty of these places is confirmed by the fact that both Vinicni altan and the Pavilion are very popular places for weddings in Prague.
However, you will find much more interesting places in the park. From an artificial cave called Grotta with a fountain and statue of the god Neptune, through a calming lake, to 120 kinds of domestic and exotic trees. The lower side of the park is bordered by one of Prague's longest streams named Botic.
There is a unique view of Prague from the place above the vineyard. That's also because this place was elevated by the soil that was brought here during the construction of the Vinohrady Railway Tunnel connecting the Main Train Station with the Vrsovice Railway Station. On the right side you can see Pankrac district with distinctive high-rise buildings. Right below us there is Nusle district and od the left side Vrsovice district. Both separated by Tyrsuv vrch (Tyrs' Hill).
How to get to the view Grebovka
Public Transport
tram Nadrazi Vrsovice (6, 7, 24, 95)
tram Otakarova (6, 7, 24, 93, 95, 96)
tram Krymska, Ruska (4, 13, 22, 97, 99)
bus Nadrazi Vrsovice (193)
bus Krymska (135)
metro Namesti Miru (green line A)
cycle route A23
Car (parking zones on mapy.cz)
Continue to the map of all Prague view points.